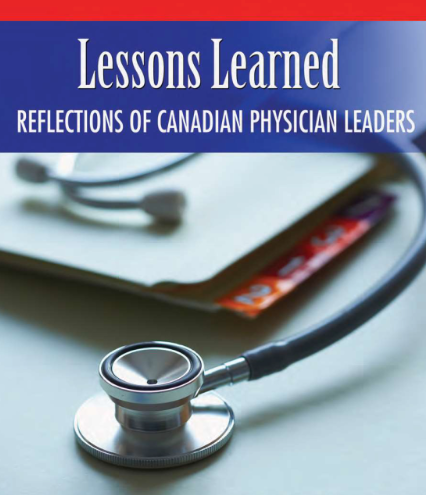 The conventional wisdom may not be all that wise
Brian Day, MD (an illustrated version is here)

"For some, the hardest part of reaching a goal is the realization it is time to move on to the next challenge or to retire. Some mountaineering rules apply here. First, if you succeed in climbing Mount Everest, remember not to stay at the summit too long. That will be fatal. Second, remember that climbers are more likely to meet their demise on the way down than on the way up."
Born in Liverpool, Brian Day graduated in medicine from the University of Manchester in 1970. After postgraduate studies in internal medicine and general surgery, a residency in orthopedics at the University of British Columbia (UBC) and trauma fellowships in Switzerland, England and Los Angeles, he set up practice at the Vancouver General Hospital and UBC where he developed an interest and expertise in orthopedic sports medicine and arthroscopy. He has lectured extensively and has written more than 100 articles and book chapters on orthopedics, arthroscopic surgery and sports medicine. His long-standing interest in technology and medicine led to his involvement in development of the world's first surgical robot and the first-ever live satellite telemedicine broadcast between North America and mainland China. Dr. Day founded the Cambie Surgery Centre, a private surgical facility, and is the founder and a past president of the Canadian Independent Medical Clinics Association. His long association with the Canadian Orthopaedic Association started in 1979 when he received its Edouard Samson Award for outstanding research by a young investigator. He has also served as vice-president of the Canadian Orthopaedic Foundation, on the executive of the Canadian Orthopaedic Research Society and as president of the Canadian Medical Association. He is a former research committee chair and past president of the Arthroscopy Association of North America, the world's leading academic society in his field of practice.
Are leaders born or made?
I'm not sure. I do know that hundreds of books have been written about leadership, although I have not read any of them. However, I am sure that no field can match medicine in terms of leadership opportunities. As physicians, we can take the lead in everything from clinical practice to basic science, medical administration, health policy, medical politics or the business of medicine. Our scientific background gives us a huge advantage because many of those who preach to us today have no training in scientific methodology and rely more on emotion than fact when making their case.
The conventional wisdom . . .
As potential leaders, we must always be open to the possibility that current dogma may be wrong and that progress sometimes requires us to ignore "state-of-the-art" information. New ideas are often frowned on by the medical establishment.. Thirty years ago, I faced down the naysayers as I participated in the development of arthroscopic surgery, and I am currently facing them down again as the Canadian Medical Association (CMA) seeks to open debate on the reality that our health system needs attention — serious attention.
A key to rational debate is to recognize when beliefs, both your own and those of your adversaries, have evolved into prejudices. Straight and Crooked Thinking by Robert Thouless is an excellent guide to the objectivity leaders should strive for. Even though it was written in 1930, it remains a bible on the art of debate and data interpretation.
I have been fortunate to have taken leadership roles in several different areas. Like my colleagues participating in writing this book, I will try to tell a personal story about how I was influenced to take the leadership path I did. And I wish you good luck as you choose your own path.
Early days in England
As the eldest of four children brought up in a rough-and-tough part of postwar Liverpool, I grew up fast. Young children were exposed to physical violence in a way that is considered unacceptable today, and most working-class children — even those under 10 — belonged to gangs. Gangs may not be the correct term because these were more like teams or small tribes that would compete in many different activities. One activity was playing cowboys and Indians. I liked to play the Indian, and in scripting the various scenarios I always insisted that the Indians win. This was a bit outside the norm because in the movies of the time the Indians never won, but my life as a young iconoclast didn't last. I received a cowboy outfit one Christmas, and the Indians never won again. I had learned that heroes can become villains and friends can become enemies.
Many of us took up boxing, hoping to enhance our roles within the "gang." I learned from this — that training, discipline, and playing by the rules is important. In a contact sport, once the fight is over you shake hands and walk off with your arm around your opponent's shoulder. My early interest in sports such as boxing and soccer (where I realized the importance of a team effort), probably influenced my career choice of orthopedic sports medicine.
Going to school with the Beatles
I attended the Liverpool Institute High School for Boys where I learned the usual lessons, plus a special one. Its students included Paul McCartney and George Harrison. I observed firsthand as two schoolmates reached the absolute pinnacle of their chosen occupation. Later, I saw my best friend at the school gain the highest entry marks to Balliol College, Oxford (and later graduate there) with the top marks in mathematics. His father was a plumber who worked hard and encouraged his son to pursue a different career. These early experiences taught me that there may be incredible and unforeseen potential in any person. Leaders will recognize and nurture such individuals and help them realize their potential. There is great satisfaction in observing their successes.
On to medical school
When I entered medical school in the mid-1960s, our professors and teachers were a fascinating mix of eccentric academics. Eventually, we would encounter a whole collection of often politically (and otherwise) incorrect leaders. Our aging professor of surgery grew prize vegetables. He kept pet monkeys that he sometimes brought to the hospital. He was the inspiration for a whole series of humorous books and movies. One academic described him as the best vascular surgeon of his era, because he rarely operated on his patients. He loved to "swim against the stream."
I encountered some other famous surgeons. One was Sir John Charnley, who was the most recognized orthopedic surgeon in Britain but did his research and clinical work on the development of artificial hip replacement surgery at a small rural hospital. The lesson? Major advances in medicine are achieved by individuals. They do not depend on buildings or institutions or the cities where these buildings and institutions are located.
Later, while a junior doctor, I worked at a major surgical teaching centre in London and came across many of England's leading academic physicians and worked for a number of them. It was an interesting time. At the Hammersmith Hospital, we were taught how to speak at medical meetings and how to write journal articles. I was expected — required — to publish several papers within the first few years following graduation.
Different time, different place
Many medical leaders from that era (or leaders in other fields) would not survive in today's "politically correct" environment. But they inspired students to enter various specialties. In my case I decided to move to Vancouver for a residency in orthopedic surgery.
Once in Canada, I immediately noted a change in the "system." Postgraduate training was much more structured and organized. The training period was shorter and the demands were different than I was used to. It took time to adjust. I was recognized by my peers for holding the record for most days ever skied by an orthopedic resident. However, there was a common link with training in the UK — the presence of powerful, charismatic and even eccentric leaders in the University of British Columbia (UBC) faculty of medicine and within the small world of Canadian orthopedics.
I settled down, enjoyed a successful residency and took a year off to teach and do research at UBC, while earning a master of science degree. That year provided valuable insights into the academic world because I came to appreciate the outlook of full-time researchers and teachers. Many were great thinkers and excellent role models, although some were less impressive escapees from the real world of medical practice. I observed and learned from both groups.
A vivid memory
After my specialty training I spent a year as a trauma fellow traveling to Switzerland, Belgium, England, and Los Angeles. That year offered further insight into health systems in different countries.
A vivid memory: entering the office of the head of surgery at a major Swiss teaching hospital and noticing — you couldn't help but notice — a painting that depicted him sitting on the summit of a mountain. On all slopes leading to the summit were others attempting to ascend and, ultimately, failing and falling back as they neared the peak. The professor told me that the painting simply depicted reality: he was the leader and many wanted to displace or replace him. The picture let all and sundry know that he was aware of those ambitions. On the way up the career ladder, always remember that appearances can be deceiving and that when someone "gets behind you," they are well positioned to stab you in the back. So, a lesson for future leaders: always respect your peers, colleagues and juniors. The toes you tread on today may be in a position to kick you tomorrow.
With these lessons learned, I returned to various teaching duties and collaborative research activities. That ability to collaborate was a key to combining research with a busy clinical practice in musculoskeletal trauma (at one time I had more than 40 patients in hospital). My collaborators included professors of engineering, histology, gross anatomy, physiology, pathology, and, of course, clinical colleagues in both orthopedics and general medicine. I also learned that basic scientists yearned for partnerships with clinical colleagues. There was a symbiotic quality to these relationships — clinicians' research received more validation because of them, and basic research became more clinically orientated.
Ignoring the conventional wisdom
During my early years in practice and with the support of a fellow Canadian who had introduced the arthroscope to North America — Dr. Robert Jackson of Toronto — I became involved in the field of minimally invasive surgery of joints. I became a founding member of the Arthroscopy Association of North America (AANA) when the subspecialty was in its infancy.
It was the same old story — the new techniques were shunned by the establishment — and I learned once more that the common wisdom is often wrong. Arthroscopy revolutionized the treatment of sports injuries, so much so that, in 1994, Dr. Jackson was selected by Sports Illustrated as one of 40 individuals who had most dramatically elevated and altered the games we watch and play. He was the only physician on the list.
In the late 1970s, I had been reported to the provincial college over my promotion of the technique, and, in my presentation of the first-ever follow-up series of arthroscopic surgery outcomes at the Canadian Orthopaedic Association's (COA) 1981 annual meeting, I was severely criticized for exaggerating the value of the technique. I didn't listen, and went on to focus my research, teaching, and clinical practice almost exclusively in that field. Recognizing that time constraints were a reality, I decided to focus my efforts on working with the AANA and resigned from all official duties with the COA.
In 2003 I became the second Canadian — Robert Jackson was the first — to be elected AANA president. It was a highlight of an academic teaching career and took me to all parts of the world and to meetings with some special people, including one seven-hour session (11 p.m. to 6 a.m.) discussing world affairs and health care as I shared a two-seater couch with Fidel Castro.
Sorry, your OR time is being cut
In the mid-1990s, I also gained a certain notoriety in Canada after founding and developing the Cambie Surgery Centre in Vancouver, the first private facility of its type in Canada. Here's how it happened. Medical colleagues, who, like me, were suffering under the strategy of rationed access — at the time I had 450 patients on my wait list and my OR time had been cut from 22 hours to 5 hours a week — formed a relationship with some business leaders, and this led to the opening of the Cambie Surgery Centre in 1996. It opened smack in the middle of 10 years of New Democratic Party (NDP) rule in British Columbia and also marked my introduction to political leadership.
In at the deep end
After the opening of Cambie Surgery Centre, I found myself thrown into the deep end of medical politics and quickly learned that this is not always the best way to learn how to swim. I discovered that to challenge the de facto single-government funder and provider model in place for physician and hospital services elicited vitriolic opposition from the NDP and trade unions.
A chance letter that attempted to recruit me to work offshore made me realize that the Orwellian term "doublethink" best described this opposition to private-sector participation in health care. The letter was from a Canadian corporation that developed offshore private, for-profit hospitals. I did some research and found that two provincial governments (both NDP) and many other opponents of private-sector participation in Canadian health care — one was a provincial nursing association — were leaders and founding shareholders of the corporation.
Stepping forward
Having lived and worked in countries that combined universal health care with a cooperative partnership between the public and private sectors, I could not understand why people became emotional at the thought that some might choose to spend their own money on their own or their family's health. I believed physicians were uniquely qualified to offer advice on such issues and to move the debate from rhetoric to reality. I decided to seek the CMA presidency. After winning the British Columbia Medical Association's nomination for president-elect of the CMA, I found myself facing another battle during the CMA's 2006 annual meeting in Charlottetown, which I ultimately won on the floor of General Council.
This was a busy period. I maintained my clinical practice, continued to deal with family commitments — I had six children, four of whom were under age 12 — and continued as medical director of two busy clinics, all the while running a political campaign. This was only made possible by the support of family and many friends and colleagues across the country. I listened to advice from those I trusted. All leaders, and those who wish to lead, need trusted confidants.
Stress? What stress?
I was often asked about stress and the toll of engaging in medical politics, and I invariably replied that I felt the most stress while on the sidelines, watching my kids compete in tennis or soccer. Children teach us emotional honesty. They laugh when happy and cry when sad, and they help put life in its proper perspective. I believe that our training and work as physicians helps us learn to control stress — there is no better way to desensitize oneself to the stress of politics than dealing with the life-and-death issues we face during medical emergencies and crises. The premature death of my father, who was murdered during a robbery in Liverpool, and of my mother, who died at a young age following medical misadventure, also helped me keep things in appropriate perspective.
Facing the microphones
Never underestimate the influence of the media. I was able to gain the respect of reporters simply by being open and forthright with them. All I asked was that they listen to my side of any story, a strategy that undoubtedly helped during my time at the helm of the CMA. I found the election campaign quite invigorating. My CMA colleagues and the CMA leaders and staff accepted me openly during my three years on the Executive Committee and Board of Directors, and we were able to continue and perhaps accelerate a tremendous momentum for change and improvement in our health system — a momentum that continues today.
The key to the success of the CMA — and of any organization, for that matter — is its people. It is easy to lead a group in which people work together and support each other. As in any large organization there will be occasional conflicts and even an occasional crisis, but I have never been associated with a better group of talented individuals and strong personalities, people who found solutions to problems instead of endlessly pondering over them.
Lessons learned
I met colleagues from all provinces and territories during my travels across Canada, and those travels reinforced my belief that the principles by which we manage illness — by listening, examining, investigating, and then treating — will also help us correct the problems facing our health care system. I am confident that the current academic and political leaders in our profession can, with the support of our younger colleagues' energy and enthusiasm, overcome the challenges we face.
However, young leaders must be encouraged to step forward, while older leaders must be encouraged to move on when the time is right. For some, the hardest part of reaching a goal is the realization it is time to move on to the next challenge or to retire. Some mountaineering rules apply here. First, if you succeed in climbing Mount Everest, remember not to stay at the summit too long. That will be fatal. Second, remember that climbers are more likely to meet their demise on the way down than on the way up.
Some advice
I would like to conclude with some thoughts to keep in mind as you pursue your leadership goals.
Don't fear being a cynic, because "established" facts and truths may be established but untrue. To illustrate: Nelson was not blind in one eye. King Wenceslas was a duke. Sherlock Holmes never said, "Elementary, my dear Watson." Iceland is green; Greenland is icy. Jonah was never swallowed by a whale. Bats are not blind. The Bible does not say anything about Adam and Eve sharing an apple. Darwin never believed in survival of the fittest. There is no clinical evidence that the hatter in Alice's Adventures in Wonderland was mad.
Things change. Today's dogma may be tomorrow's folly. When patients you haven't seen for some time come to the office, you will re-examine them. Follow the same principle in your leadership efforts and decision-making.
Leaders sometimes need to convert old friends into ex-friends.
It's okay not to tell the truth — as long as you don't lie.
All thought and no action is just as bad as all action and no thought.
Don't confuse charisma or charm with leadership.
It's okay to have strong beliefs, but don't let them become prejudices.
Measure success by results, not by the amount of activity.
A person with no sense of humour usually has no sense.
Finally
Remember to "walk the floor." Good leaders who have reached the penthouse should make regular visits to the basement to talk to the workers and find out what is really going on in the organization.
Suggested reading
Thouless RH. Straight and crooked thinking. London: Pan Books; 1930.
Asher R. Talking sense. London: Pitman House; 1972.